In coming weeks we'll follow Northwest Renewables project manager Grant Neely on a remarkable adventure, bringing electricity and Internet access to the community center in the remote Peruvian native village of Mushuk Lamas.
For the project, Northwest Renewables is lending Grant to Portland-based solar charity Twende, which has electrified rural schools in Cambodia and Guatemala, along with doing major charity projects in the United States. We are proud to support Twende because, to us, solar power is more than a business; it's also a cause, bringing the world desperately needed clean energy — and that is never more true than for electricity-starved communities like Mushuk Lamas.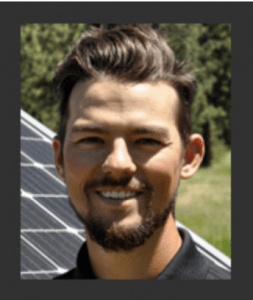 NWR Project Manager Grant Neely
In January Grant will join eleven other Twende volunteers in this coffee-growing village in the eastern Andean hills, where the Huallaga River flows from a steep canyon into the Amazon jungle. 25 indigenous families live here, speaking a unique blend of Andean Quechua and jungle Cahuapana, making their living from handcrafts and coffee, and guiding bird watchers and others who come to see the lush cloud forests of the surrounding Cordillera Escalera Conservation Area.
The coffee is the main thing. Picked on nearby hillside plantations, Mushuk Lamas's beans are laboriously depulped, dried and peeled by hand, limiting both production and the villagers' time for other work. With electricity, the coffee drying and peeling process can be automated, improving coffee quality and bringing the village more income.
With electricity, all of the village's children can study at night — not only those whose families can afford expensive kerosene lamps and flashlights.
With electricity, villagers can refrigerate food.
With electricity, villagers can access the Internet via a wireless connection to nearby Tarapoto, using donated laptop computers the Twende volunteers will leave behind.
Soon, this electricity will come from 24 solar panels and a bank of  lithium-ion batteries installed by Twende — all of it carried miles up Andean mountainsides to the village, by backpack and burro. We look forward to seeing Grant return with quads the size of tree trunks!
Follow us as we keep you posted on Grant's exciting venture.
Meanwhile, you can join the effort! Chip in a few dollars to help cover materials and expenses for the Mushuk Lamas project: twendesolar.org/grant.